Avishay Ben Sasson Gordis
Ph.D. student at the Harvard University Department of Government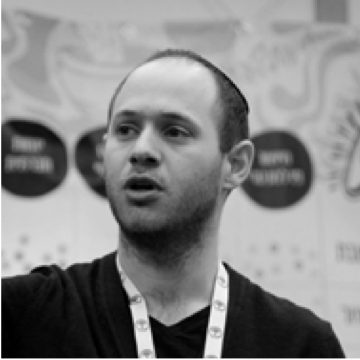 Avishay is a Ph.D. student at the Harvard University Department of Government, he studies the political theory of the democratic military. He is a research fellow at the Berl Katznelson Foundation and at Molad: the Center for the Renewal of Israeli Democracy.
He publishes research and opinion pieces in Hebrew and English on a variety of issues, mostly in the area of Israeli politics and national security, and operates the Israel Podcast where he discusses Israeli politics in depth.
He is committed to a pluralistic vision of Israel as a center of Jewish life and culture and in 2015, together with ROIer Regev Ben David, he designed and ran YOM: The Workshop for Pluralism in Religion and State, as part of the Schusterman Connection Points program.
Avishay is married to Talia and the two, together with their daughter Ella, live in Cambridge, MA. from which they intend to return to Jerusalem once Avishay completes his Ph.D.