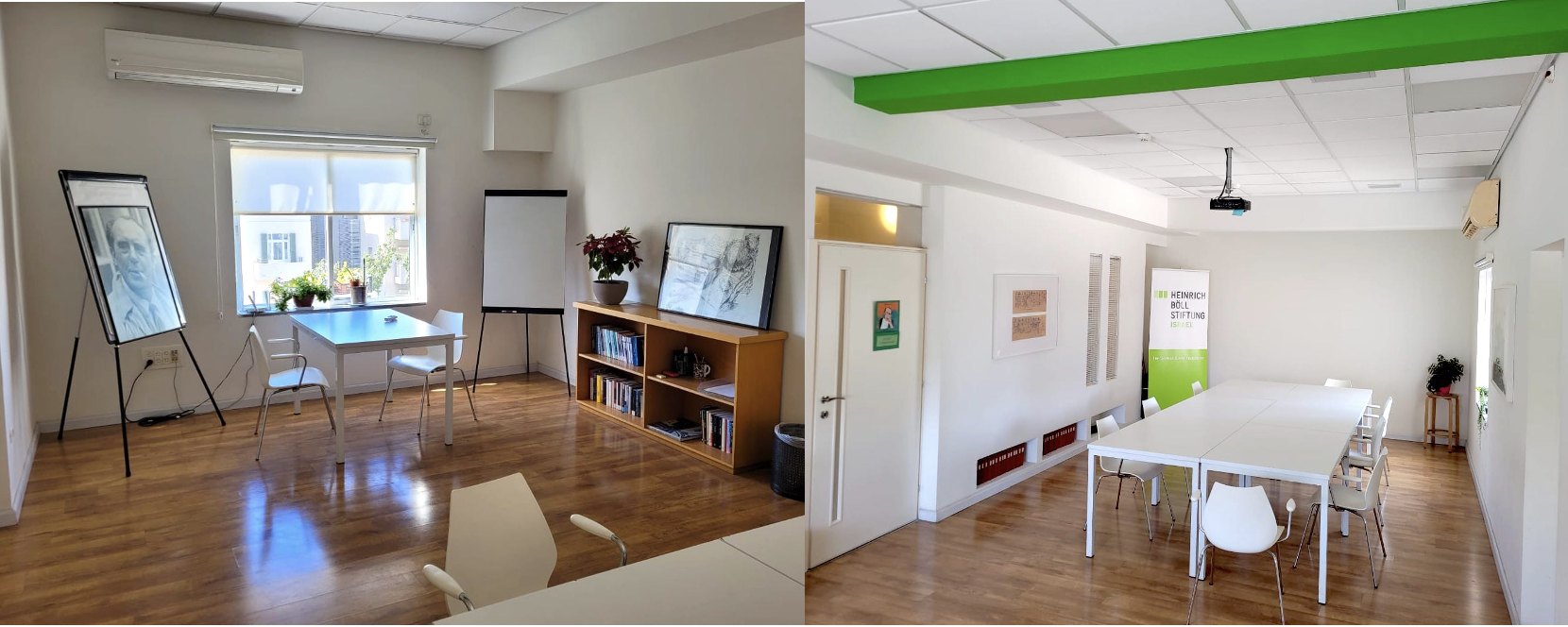 A space for new ideas, discussions and exchange.
Our conference room, which seats more than 30 people, is open and free of charge for meetings of activist groups and NGOs reflecting the diversity of the Israeli civil society.
Please contact our office manager Talia Kelman to schedule meetings or acquire further information: e-mail to Talia.Kelman@il.boell.org or call 03-5167734.
The room is available on the following days:
Sunday - Thursday: 18:00 - 22:00
Special requests concerning the time can be considered.
All guests must present a valid green pass.